Breakfast
Our guests' day starts in the best possible way with a delicious breakfast buffet…
Our advice: don't miss our breakfast, a strong point of our B&B! You can try everything and delight your palate!
When you wake up, we will devote our attention to you and excite you with an abundant and inviting international buffet, which will provide you with the best supply of energy to face an intense day on the mountain.
The "sweet" buffet for a typical Italian breakfast
You can choose among various baked goods: hot croissants straight from the oven, pastry cookies, homemade pies and cakes, including the typical local apple strudel with pine nuts.
There is no shortage of plain or fruit-flavored yogurt, muesli, corn flakes, fruit juices, delicious dried fruit such as hazelnuts or almonds, coconut, dried apples, and many varieties of bread.
At your disposal many varieties of bread, such as classic rosettes, to multicore with nuts, whole rye bread, and tasty bretzel. All that can be preparred with simple Trentino butter and jam, or for the most delicious, even with some nutella.
The "salty" buffet for an international breakfast
For those who prefer savory flavors, an abundant selection of local sliced cheeses is waiting for you and for larger appetites, upon request we can prepare a delicoius fitness breakfast, with delicious egg-based savory dishes on a daily basis, such as fried eggs, scrambled eggs, omelets, bacon, and meat rolls with ham and cheese.
BEST COFFEE GUARANTEE , valued by our Gentle Guests!
Hot drinks are served at your table just like in the bar, with a wide of choices, including cappuccino, espresso coffee, latte macchiato prepared with milk from the Trentino area, hot tea and herbal teas for all tastes, hot chocolate, barley coffee, and milk from the Trentino area. For those who like on request we prepare also the classic and healthy oat porridge.  The icing on the cake: whipped cream.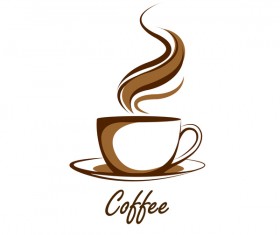 "Coffee is a pleasure, if not as good as it is,"
Whether you are traveling on business or on holiday, by yourself or in a group, breakfast is still an appointment that you shouldn't miss, and you will always be welcomed with a smile, the latest news, and information on how you can best schedule and get through your day.
We're willing to serve you an early breakfast if you are planning to participate in sports events or just for excursions, morning departures, or work commitments.
Special Woman's Day Breakfast
Special Gnomes
Each day the breakfast room will be prepared with different colors, napkins combined with various and charming decorations, including fun mountain gnomes, much appreciated by adults and children.
Enjoy Your Breakfast!